Where do we begin?
It is important to think about how the food will fit into your big day.
Would you like your guests to sit at tables and have food served to them or would you like a more informal setting with guests collecting food from a different area?
Our Wedding brochure is designed to cover a whole variety of dining styles.
We have many years' experience in wedding and event catering and we can advise you on the best menus to fit your day.
The sample menus you will see on this website are just a selection of what we can offer so do get in touch for our full brochure or a bespoke package.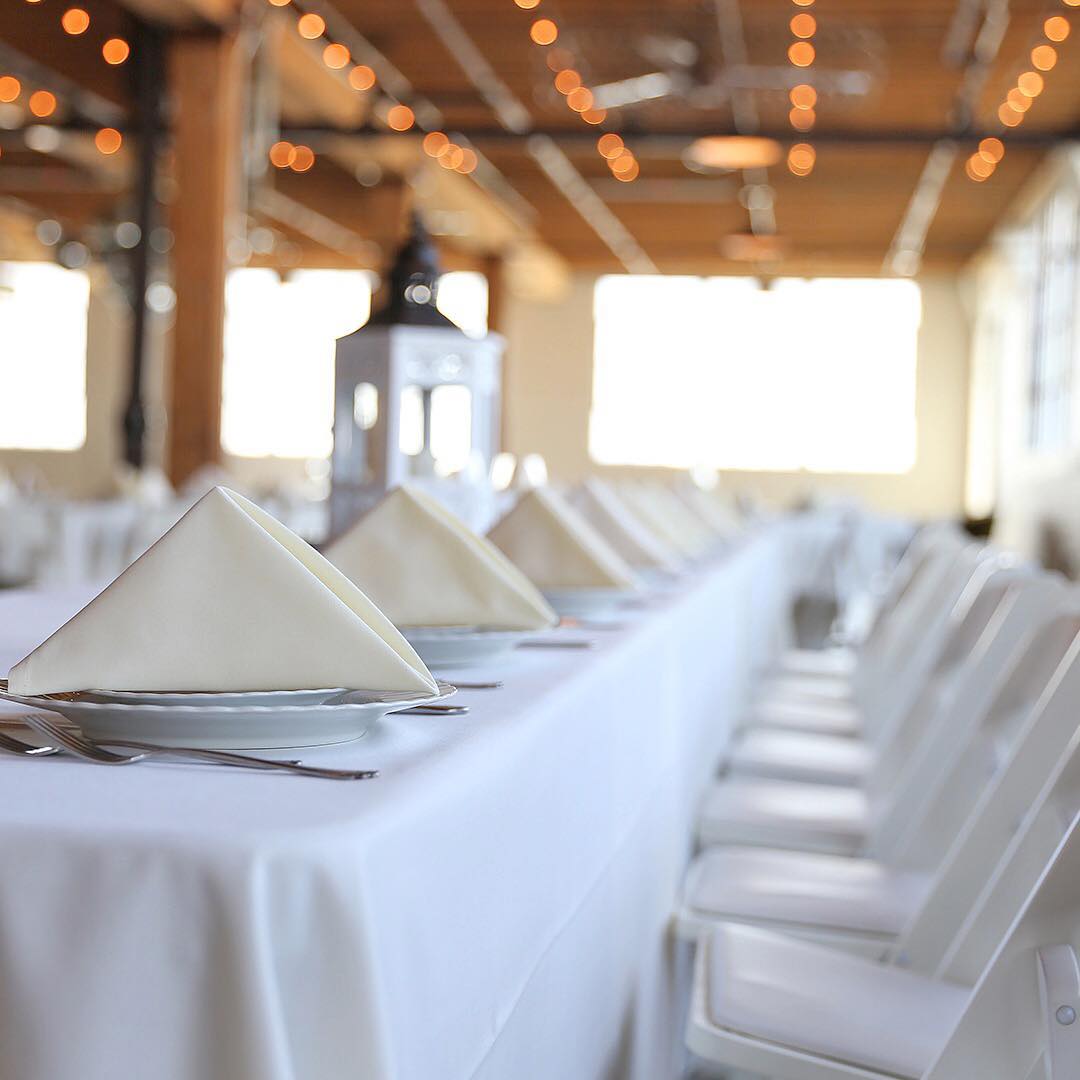 Formal Dining
When we think of formal dining, 3or 4 course sit down menu.
A lot of our customers are still drawn to this option, so we have a few sample menus for this.
We have amuse bouche, starter, mains and desserts and extras.
Each menu style of dining has a starting price with the option to add on special dishes and courses with the inclusion of a surcharge.
Offering a choice to your guests
Formal dining offers two options, option one is a set menu where all guests have the same dish for starter, main and dessert (where required we will cater for vegetarian & dietary requirements).
Option two is a choice menu whereby you choose three dishes for starter and main course, and one trio of desserts.
Guests then have to pre-select which starter and main course they would like to have from your choice of three (one of these choices should be vegetarian for each course).
Once guests have selected all their options you then need to detail on their name cards at the table with what there are having, so we can serve everyone correctly and efficiently.
A choice menu increases the price slightly more than a set menu.
Informal Dining
Informal dining covers a huge range of styles.
Our Informal Table is designed to give your guest that wow factor, but still offer an opportunity for you to design a seating plan and have guests sat at tables.
The Informal Table is essentially a buffet station where we call guests to come up and collect their food.
This style offers a lot of choice for you and your guests and also allows guests to choose how much they would like to eat! The Informal Table can be hot and cold.
Afternoon Tea can be served to the tables, from a buffet station or even as canapes.
The Carving Block and Sharing Dishes are served to each table and guests then help themselves, this is great ice breaker if guest don't know each other on the table and can add real wow factor to your day.
All the informal menus can be mixed with the more formal dining, for instance you can have an individually plated dessert for the Informal Table or you could have Starter Sharing Board followed by formal Main and Dessert.
More Food!
It isn't just about the wedding breakfast! Wedding can be along day and can make guests peckish so we offer a whole range of canapes to help keep guest happy.
Need to keep the energy levels up for the evening of dancing? We can provide cheeseboards, bacon baps, burgers, pizza.... the list goes on and all really tasty!